Team Sprocket Nominated for Small Business of the...
Thank you for all the support. Although we did not snag first place, we are honored to share this catergory with Core Contractors and NIMBL.
White House Publishes First Vine →
union-station:
8 tags
Denver Reality Show 'Mile High Social' Debuts...
Mile High Social, "a reality show in Denver following three ladies and their efforts to make the world a better place," is set to release the first of its regular 7.5-minute episodes this Friday, April 19th. There will be a viewing party at 8pm at Ghost Plate & Tap. To see what you're in for, check out the teaser below.
8 tags
8 tags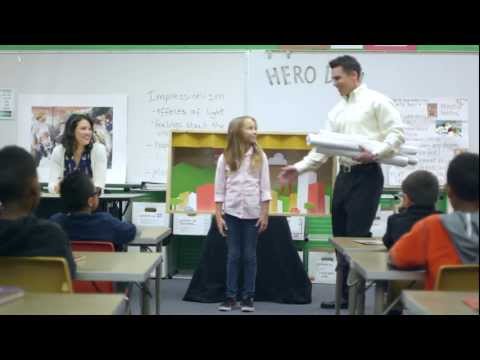 Kozmo's Jacket →
Denver Egotist's 50 best Colorado creative pieces...
Cheers to our friends at Cactus!  http://bit.ly/WELBIZ
Morning Eats: Mmm...Coffee's Granola →
Every couple of weeks, I make a double or triple batch of granola. This toasty jumble of oats, flaked coconut, nuts, and dried fruit means that I almost never find a bowl that lives up to what I've got at home. That is, until yesterday. On the recommendation of friends, I visited Mmm…Coffee with the sole goal of tasting their granola (pictured). The cafe, which is tucked into an...
10 Works of Art on Vine →
Vine users shared a plethora of eye-catching videos using the hashtag #VineArt. The submissions we saw ranged from a stop motion man who really needs a cup of coffee to creative visual magic.
1 tag
France Bans the Hashtag
#RIP the hashtag. It had a good run, August 2007 – January 2013. At least it's still alive and respected in every other country apart from France. It's a dark day for the Gallic Internet, as the French Government drive to preserve their language by altering the settled will of the online community. The hashtag will no longer be used in official communications or papers.The replacement term will...
6 tags
A Robotic Fish To Test Our Dirty Waters
The GRACE Robot—an autonomous fish-shaped bot—is designed to constantly test the quality of the water in which it swims. …. Nothing says Sprocket like robots for the environment. 
1 tag
6 tags
How an Ad Agency Used a 'LinkedIn Bomb' to Land a...
Todd Wasserman — 22 hours ago As everyone who watches Mad Men knows, the ad business is tough. Winning over new clients is particularly challenging. But a Lexington, Ky., ad agency used a tool that didn't exist in Don Draper's day — LinkedIn— to grab the attention of a potential client in a way that would have made Draper smile, or at least smirk. Cornett Integrated Marketing...
8 tags
"You and my dad are the only people who have my home number. —Lena Dunham"
– Did you see Lena Dunham & Judd Apatow on the cover of this month's Fast Company? Talk about Sprocket's three favorite things. 
8 tags
HOW MARKETING WILL CHANGE IN 2013: THE STRATEGIC... →
BY: CO.CREATE STAFF   Part two of a two-part series: Brand strategists weigh in on the social, cultural, and media factors that will change marketing this year and beyond.
Starbucks to roll out $1 reusable cups →
Sprocket approved. One of our resolutions for 2013 is to use less disposable cups. 
6 tags
Multiple Colors and Sizes?
An A-to-Z Guide to 2012's Worst Words
Every year is chock-full of words, and we have feelings about those words. We live with them, we love them, we let them roll around in our mouths, and we express them. We think about them and spit them out, vehemently, when we are angry. We grow tired of them, we dislike some on sight, and we drop them, eventually, and move on to hate others. Many times, we use the same words year after year,...
5 tags
7 tags
"It's Not Me, It's You: A Breakup Letter to Apple Maps."
–
SXSW Homeless Hotspot :: Two credible bloggers...
BBH Labs solicits homeless men and women to serve as "pay what you can" hotspots at this year's SXSW. Huffington Post Blog: "When I first heard about the "Homeless Hotspots" I freaked out in the good way."—Mark Horvath, InvisiblePeople.tv Full article: http://ow.ly/9D6DH PR Daily Blog: "… it might go down as one of the biggest PR...
Watch
Orangetheory Fitness Highlands Ranch opens Jan. 9!